Back in 1983 I aquired a limelight green stiletto shell UHK 74K for a school project. It got built back into a car, resprayed red and brother Jon ran it for a while and then I bought My maroon Chamois CNA476C. This I restored with new panels and a full repaint and then learnt to drive in it.
I set up the heathrow area centre and handed it over to the cashmores when I moved away to university. On my first trip back, a couple turned up in a MK1 imp in skye blue which they were trying to sell the number plate off it for £550. I paid them this for the car.
The car was registed new on July 3rd 1963 by Hartwells of Bournmouth, as 5948RU and is the oldest surviving hartwell imp. It came with, but not fited a fabricated manifold for a twin choke weber 24 32 ddc off a citreon ds 19 The car otherwise was basicaly standard apart from extra instruments and a wood rim steering wheel.
Bodily the car was poor but i decided to restore it.
So far its had new inner / outer sills (no drain holes on mk1's)
It needed new floors, so I made the floor pan tool
All 4 wings and front panel still need to be fitted along with rear window inner / outer frames and rear engine bulkhead.
And of cause all new bolt on panels, correctly back dated to mk1.
Edit
April 2016 Daughter is now 9, and my son is 6, and the car is still not finished
Kind regards and Happy Christmas
After a 8 hour respray prior to national in 1996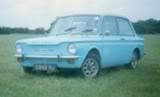 new sills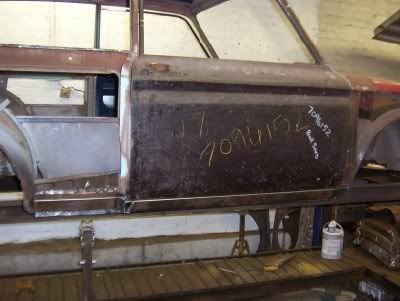 rear end cut away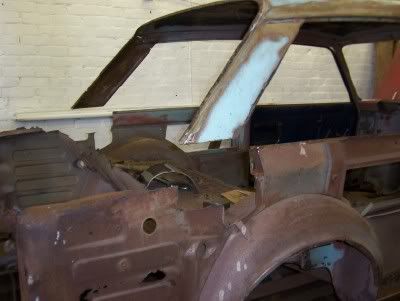 new rear window frame
CNA476C in its current state