Here is the story of my Singer Chamois sprint and hillclimb car in photographs!
There is a long, long story that goes before the first of these pictures - about ten years' worth! Basically, my old car (first Imp
) was standard, then (after the original engine broke a valve) I fitted an Imp Sport engine, then that wore out (after 25,000 miles
) and I took it out to replace it with a 930cc Talbot Sunbeam engine. I thought, "Hmmm, the engine bay could do with a tidy up..." An Imp-fanatic friend said, "Why don't you put an R21 in that 930?" and the rest is history.
Anyway...
This was the car in July 2006.
Interior shot.
Nearside view, looking forwards.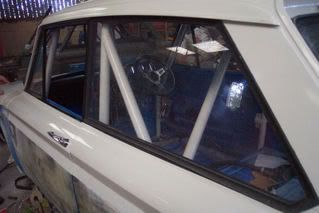 Front view, lower half still not in top coat yet.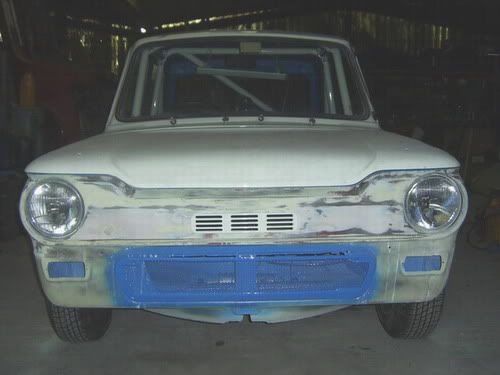 Dashboard and binnacle.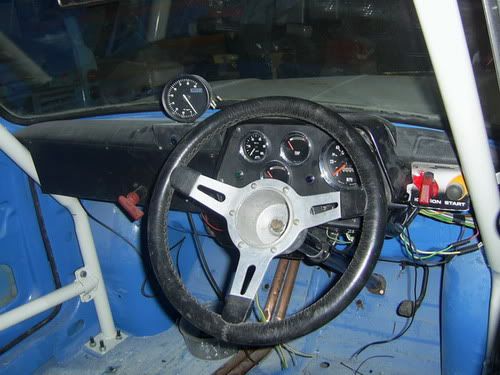 Nearside rear view. The exhaust hangs from the engine and is tucked well within the rear valence finisher panel. This is an ImpSpeed tubular crossmember.
Side view. Still no paint on the lower part of the exterior.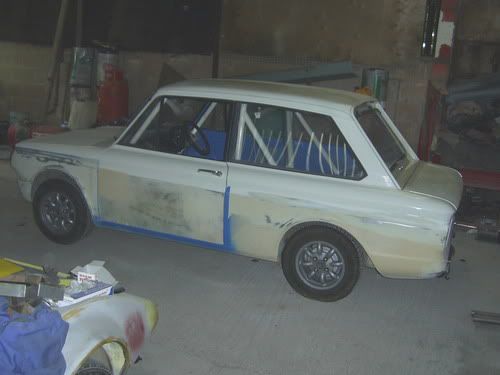 Engine bay. 930cc, Stage 6 (Reg Patten) Sport head, R21 camshaft, lightened and balanced throughout, Weber 40 DCOEs...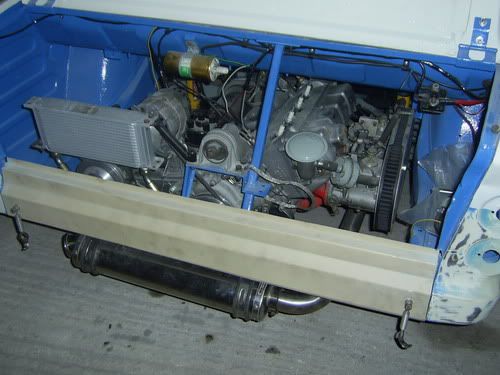 Leap forward to about November 2006.
Front view, now with paint on lower part of exterior of body.
Rear nearside view, car on axle stands.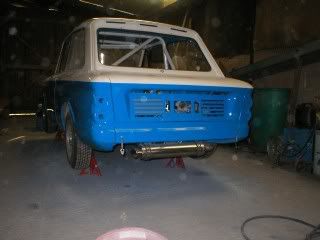 Nearside shot. Nice paint finish!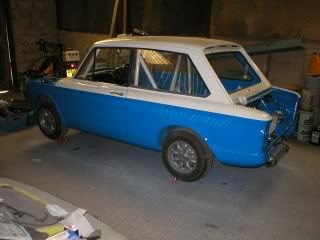 Photos taken 14th February 2007.
Interior, almost finished.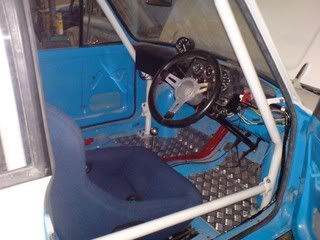 Rear opening window. A stay similar to the front compartment cover stay has been fitted.
Rear view. Looking just how I want it to!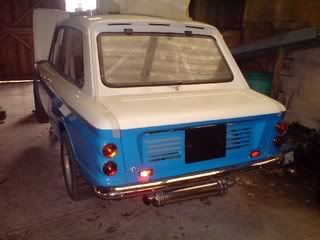 That's the story so far. What do you think?
IM