Hello, this is my dads imp, it is a low milage completely original super. The last time it was on the road was back in 1991. we have owned it for around 10 years, when dad first got it the plan was to get it road worth and use it but one thing led to another and it then sat in a shed up untill last year when i pulled it out of its hovel and took it home for my dad as a suprise.
So i stole a recovery truck from work and collected it.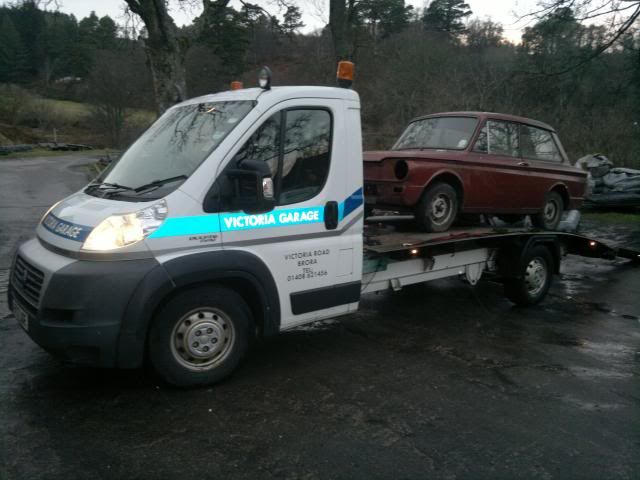 Then the stripping took place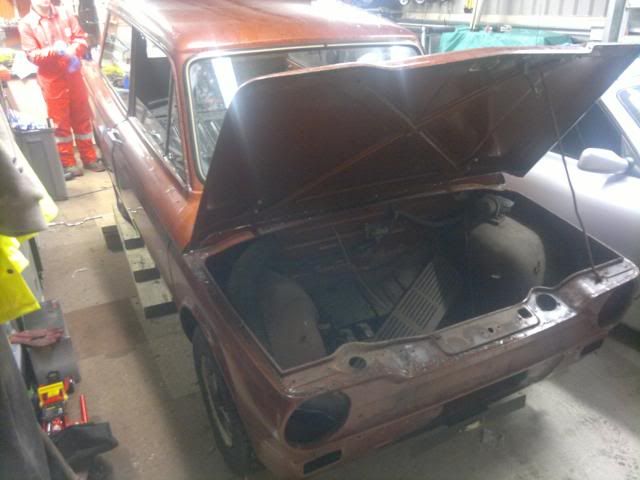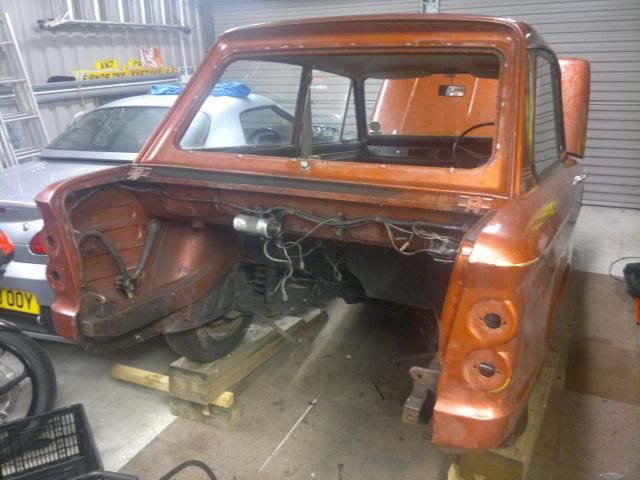 and it didnt take long till we were left with this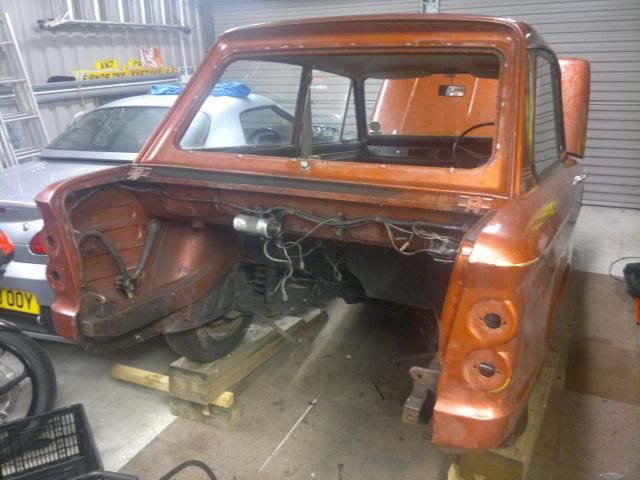 Then dad and i had a weekend togeather, had a few ciders and thought "lets push the car over and cut the sills off, see what were left wi"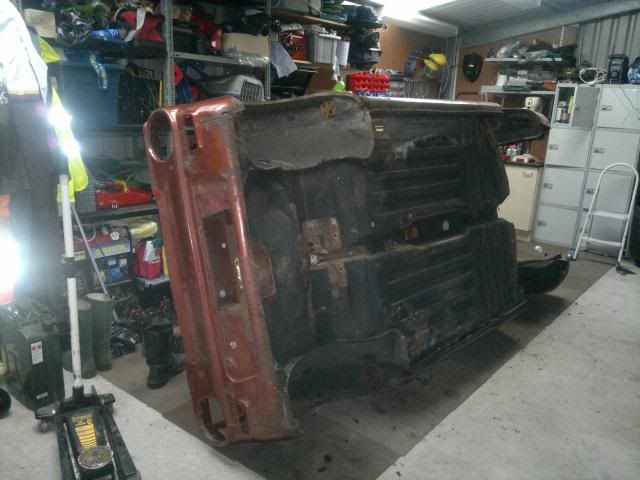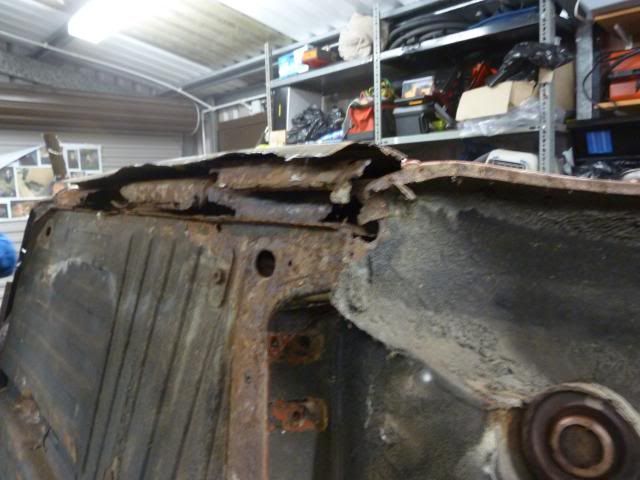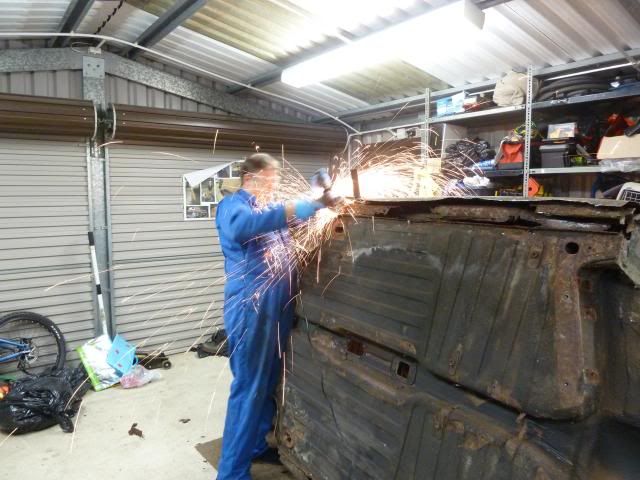 so not alot was left but we have now bought all the panels we should need from malcolm at nationals and hopefully the welding should be underway soon wance i get my imp out of the garage for more space.