Hey there folks! Just a quick introduction about my car and myself.
John Collings Jnr from Fife in Scotland. My dad is a member of the imp club and has had his imp for about 20 years so I am quite familiar with them. Been to many Nationals and attend the Imp ecosse events when I can. I received my imp from Andy Harker as a rolling shell in the hope that I would restore it to its former glory! The car needs a lot of work and Ive been given a deadline date by the mrs (scottish national 2013 @ Perth) as she thinks it will never see the road again
so with the winter months rolling in, now is the time to start work on "Timmy"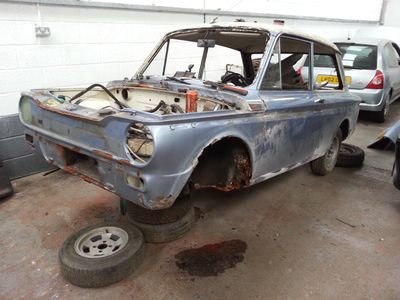 Ill try keep the updates coming as much as i can so watch this space and thanks for looking