Heya all!

Just not long got home from going to, viewing, buying & driving home my latest toy, a 1968 Hillman Super Imp
My Xmas present to myself


pictures from her advert on Retro Rides: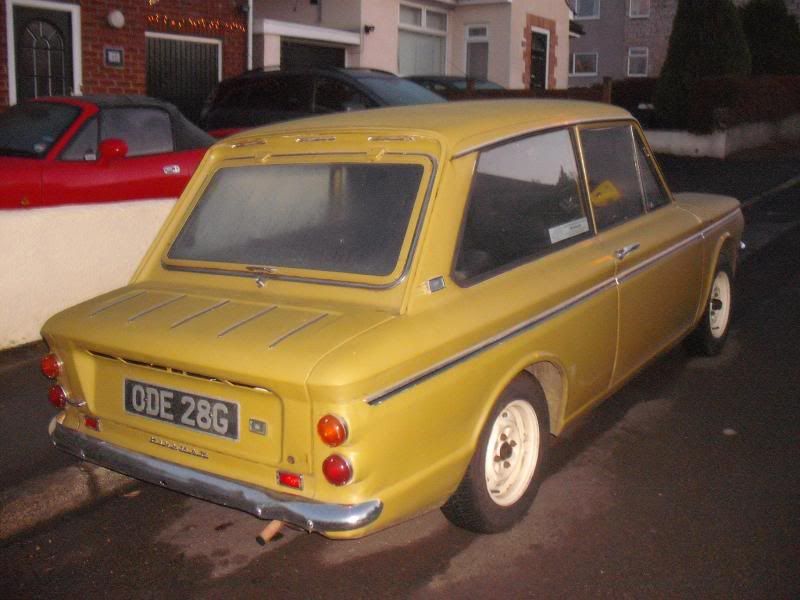 taken at a coffee stop at Strensham services:



Abit of a play on the M69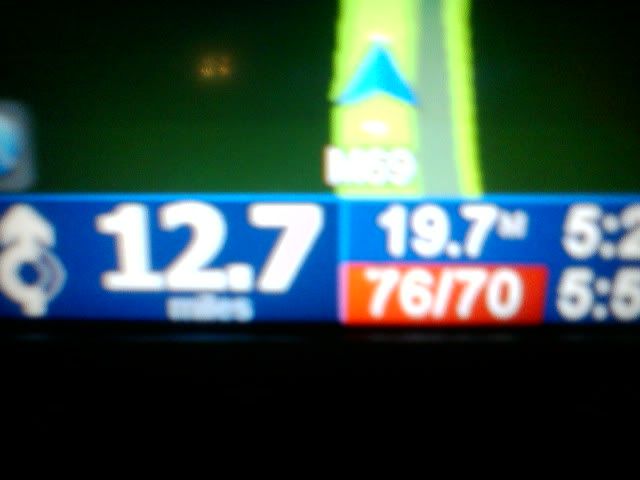 & less than a mile from my parents:




146 faultless miles later she's currently sat on the road outside my parents house

However the heater doesn't work lol

Also a great thanks to my brother for the lift, while he is really quite unwell *HUGS!*


Now a list of planned things:

Imp Club membership (as soon as paid!)

Fix heater & the non-working brakelight
full service

Mods (in no real order):

New Competition Rotoflex couplings
High Efficiency Radiator and new water pump (possibly Electric)
Alternator Conversion
wire in stereo & cigarette lighter
minilite-style wheels
change front seats for more supportive ones (suggestions)
Monte Carlo springs
Janspeen manifold & bike can exhaust
4 front spotlights & one rear one
Clear lights conversion
Rev counter
Front Disc Brakes conversion

But most of all Enjoy! as a Imp is been the last-but-one car of the main list of 'ones i've wanted since childhood


Sooo yeah, a VERY happy girl here!




xXx