Been a whilst since I posted any progress on The Pest but this week there has been a small bit of progress I am glad to report, not massive but with Christmas over with and nothing to make for my sons school projects at the moment I'm in the garage on the Imp.
Been busying myself with cleaning up the steering rack and fitting new gaiters that I bought a whilst ago and the fitting of the kingpins to the stub axles that I bought more than a whilst ago I am ashamed to say.
Anyhoo, here are some photo's that I know you all like.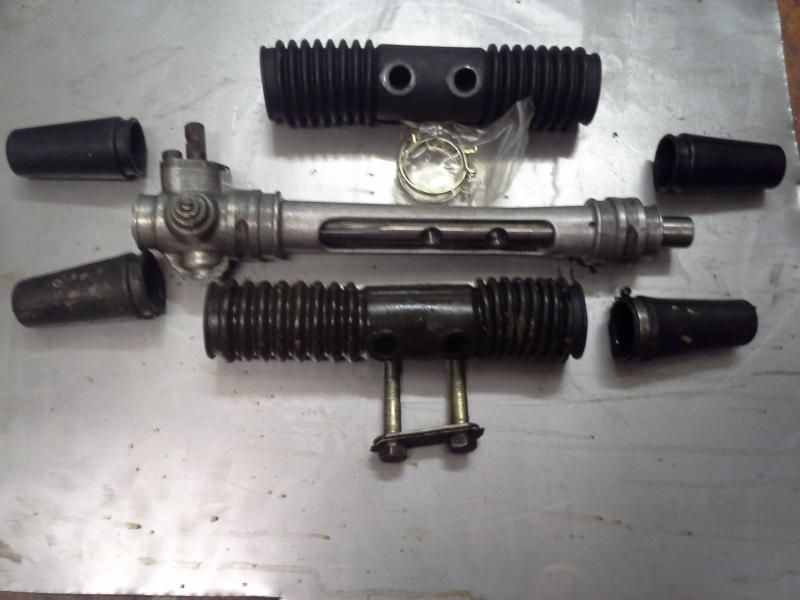 With shiny stainless track rods that I bought oooHH donks ago!!!!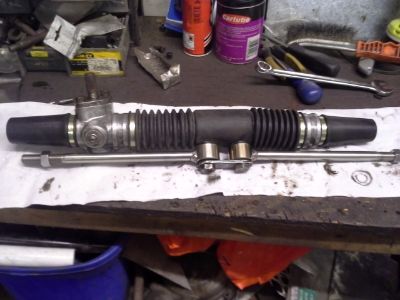 Stripped and cleaned stub axles with a set of new kingpins in all greased up and moving nicely now. Ready for the hubs and some shiny black paint to be applied some time soon then maybe fitted up to the wishbones that have been sitting against the garage wall waiting patiently to be reunited.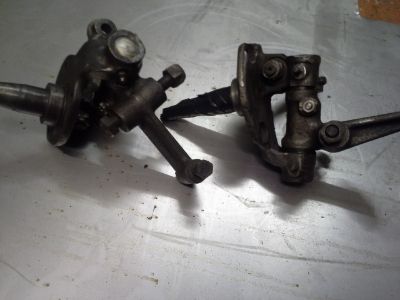 Cheers
Col.